Download the Event App
The app brought to you by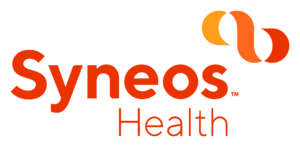 Download the App
1. Search LTEN 2023 in the App Store to find the LTEN Conference event.
3. Click Login to enter the name and email you registered with. You'll be emailed a Verification code. Enter it to complete app login.
If you have trouble logging in, use the chat button below or email us at info@L-TEN.org.
Personalized Agenda
From your tablet or mobile device, find all event activities and add them to your personal agenda. Add to your Google, Outlook or Yahoo calendars.
Productivity Tools
Take notes, ask questions of the speaker in real-time, participate in polls, share session feedback and participate in session conversations. Notes are downloadable.
Connect with Attendees & Speakers
Find and message fellow attendees, speakers and exhibitors. Arrange to meet up or connect at the event. Check out discussions happening in the Public Forums.
Easily Find Top Partners
Download collateral to your mobile device, start a virtual conversation, leave your virtual card and locate them in the exhibit hall.
Event Alerts & Updates
Never miss an important event update or alert. Your Inbox keeps you in the loop.
Support & FAQs
Helpful info is only ever a tap away. Learn about app features, run system checks and more within the app.