2017 Event Hours
Note: Times and event listings are subject to change. Please check back periodically for updates. 
Monday, June 5, 2017
Maximizing the Conference & Member Meeting: 3 – 4 PM
Exhibit Hall: 4:30 PM – 7 PM
Welcome Bash in the Exhibit Hall: 4:30 – 7 PM
Tuesday, June 6, 2017
Continental Breakfast: 7 – 7:50 AM
Sessions & Activities: 8 AM – 5:45 PM
Exhibit Hall: 9:30 AM – 5:30 PM
Networking Party & Charity Event: 6 – 9 PM
Wednesday, June 7, 2017
Continental Breakfast: 7:30 – 8:20 AM
Sessions & Activities: 8:30 AM – 5:30 PM
Exhibit Hall: 10 AM – 2 PM
Thursday, June 8, 2017
Continental Breakfast & Award Posters: 7 – 7:50 AM
Sessions & Activities: 8– 11:35 AM
---
Event Location
Gaylord Opryland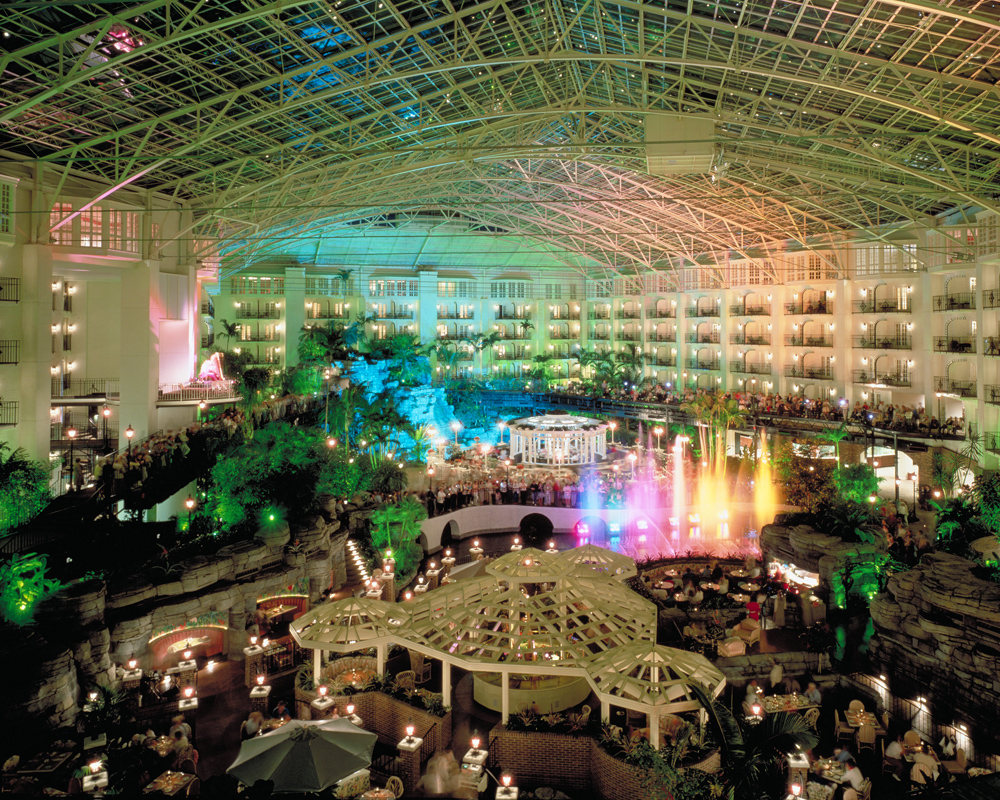 2800 Opryland Drive
Nashville, Tennessee 37214
866-972-6779
For your comfort and convenience, we have made the following hotel arrangements. A limited number of rooms have been reserved at a special rate for the conference. These rates are available until May 5, 2017. Reservations can be made online or by calling 866-972-6779 and mentioning the LTEN Conference.
---
What's Included with Conference Registration
Your conference registration package includes breakfast, refreshments at networking breaks, lunch, receptions, and access to all keynote presentations, workshops, access to learning village exhibit hall and event activities. See registration rates and details here. 
---

Transportation, Maps & Travel
Hotel Map & General Travel Info
View an interactive hotel map, find info on water taxis, local events, pedestrian map and event calendar, virtual tour and more here.
Parking
On-site parking, fee: $24 USD daily
Valet parking, fee: $32 USD daily
Other Transportation
---
Badge Pick-up
Pick up your badge in the Woodrow Wilson Ballroom foyer
---
Event App
The event app will be available for download within six to four weeks of the event. Check back for details.
---
Business Services/Business Center
The hotel is equipped with a full service business center.
---
Feedback
We value your opinion and encourage you to fill out the workshop evaluations using the mobile app or by requesting a paper form. We will also send out a post-event survey within a week of the event. You may email us anytime at info@L-TEN.org.
---
Handouts
Presenter slides and handouts will be made available to attendees with full conference registrations post-event.
---
Lost and Found
Please do not leave valuable items unattended. If you lose an item, please check with the LTEN registration desk.
---
Meals
Attendees will receive refreshment breaks, continental breakfasts, and lunch during the event. See event schedule for
meal times and locations.
---
Program Updates
The event guide includes program changes and additions made up until its printing on April 1, 2017. For updates
occurring after printing, please download the 2017 LTEN Annual Conference app. The app will be available for download in early May 2016.
---
Membership Meeting
Maximize the LTEN Experience at the Conference and Beyond. New Members and First-time Conference Participants Welcome!
New to the conference? Wondering how to get the most value for your membership? Then this discussion is for you. Join us Monday, June 5, 3:00 -4:00 PM. See mobile app agenda for location and details. 
Learn how to make the most out of your conference experience through exploring the conference program, popular activities and new offerings. In addition, participants will have an opportunity to investigate what resources LTEN has to offer and to network with their peers before the conference officially begins.
---
Conference Cancellation Policy
All Life Sciences Trainers & Educators Network (LTEN) event registration cancellation, transfer, refund, and/or voucher requests must be received in writing by LTEN ten business days prior to the start of the event. LTEN will issue a full refund for cancellations received in writing ten business days prior to the event less a $250 administrative fee. LTEN also offers the option to transfer the registration to a co‐worker at any time, or receive a voucher to attend another LTEN event. Vouchers will remain valid for one year from the issue date. Nine business days prior to the event LTEN will issue a refund of $500 for cancellations requests not interested in obtaining a transfer or a voucher. No refunds, credit vouchers, or transfers will be issued for no‐shows, or for those LTEN did not receive written requests to alter their registration prior to the day of the event. This includes cancellations due to weather, travel delays, or other causes. LTEN recommends that registrants allow for unexpected delays when making travel plans. To receive a refund or voucher, please email your request to Christine Gaudet at cgaudet@L-TEN.org.
Please note: If LTEN cancels an event, we are not responsible for non‐refundable travel arrangements including air, hotel, or other travel costs made by the participants.
---
Non-Exhibitor Solicitation Restrictions
In order to protect our valued exhibitors and the significant investment they have made to participate as a partner at the conference, our rules strictly prohibit solicitation by attendees who do NOT have exhibit booths. Any non-exhibitors who are observed soliciting business at the conference—a practice known as "suitcasing" or "outboarding"—will be asked to leave immediately.
Show management recognizes that outboarding may take the form of commercial activity by non-exhibitors conducted from a hotel guest room, hospitality suite or nearby restaurant or club. For the purposes of this policy, outboarding violations may occur at venues other than the exhibition floor.
Additional penalties may also be applied to individuals and companies found to be showcasing or outboarding, including:
Exclusion from future shows
Rescinding of membership
If you have any questions regarding this policy, please contact Christine Gaudet, director of events, at cgaudet@l-TEN.org or (215) 357-1077.
---
Dress Attire
Attire for the conference is business casual (see note for Thursday as 'Smart Casual'). Things to keep in mind:
You will be doing LOTS of walking, so please consider comfortable shoes.
The general session and workshop rooms are set at a cooler temperature (68-70°), so you may want to dress in layers.
On Thursday, please come dressed as 'Smart Casual' – a slight twist on business casual in which you may wear nice dark denim jeans or slacks with a business casual top and footwear. Other great options are sports jackets, collared shirts, crew neck sweaters, dresses or skirts.
---
Dining Options
Whether you're looking for a cup of joe or coordinating a group or client dinner, the JW Marriott offers a variety of dining options. Visit their Dining section to learn more.
---
Hotel Amenities, Services, Dining and More
The hotel offers a wide variety of services and amenities to make your stay comfortable and productive. Click here to see a complete listing of their offerings, check-in/check-out policies, guest room info, and much more.
---
Local Attractions
While you're with us in legendary Music City USA, take a stroll to the Grand Ole Opry, Ryman Auditorium, or stop by the Country Music Hall of Fame. There is so much to see and do.  Click here to learn more about the local area.
---
Other Questions or Concerns
Have a question about LTEN, becoming a member or renewing membership, the conference, or just want to talk? We're happy to help and are here for you. Email us at info@L-TEN.org or call our Business Office to speak with Miki White at (540) 725-3859.