Event Sponsorship Opportunities
Put Your Brand in Front of the Life Sciences Training and Education Community at the LTEN Annual Conference.
Didn't get to secure a booth at the upcoming LTEN Annual Conference? No problem! These opportunities below can maximize your experience and expand your reach to your target market.
Contact Gregg Haunroth at ghaunroth@L-TEN.org or (608) 562-6537 today!
---
All sponsorships include acknowledgment from the main stage via presentation slides, signage throughout the event and at the front the exhibit hall, acknowledgment in the event program, website and app.
General Session/Keynote Sponsor
Get premium visibility at one of the conference's biggest events as a Keynote Session sponsor — with exclusive opportunities on Tuesday, Wednesday and Thursday.
Includes: Dedicated meter board featuring your company's logo at the entrance of the general session room. Branded one page flyer (8.5 x 11 max) placed on every seat
in keynote session. Four guaranteed tweets and retweets during and after the LTEN Annual. Your company name mentioned during the pre-keynote announcements.

$4,995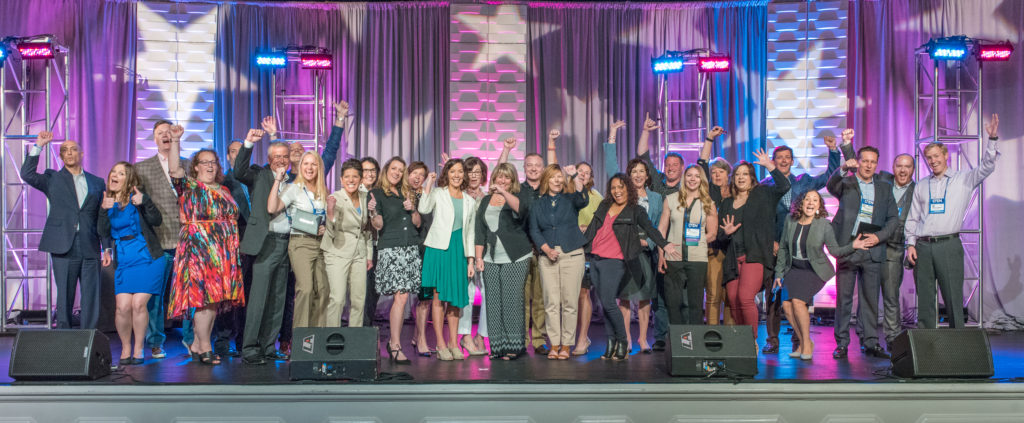 Awards Live Streaming Sponsor
The LTEN training community will be watching the LTEN Excellence Awards ceremony live and distributed widely across the life sciences training community post-event. Put your brand and message in front of a targeted, engaged audience. $5,000
LTEN Excellence Awards Sponsor
Align your brand with the LTEN Excellence Awards. Award-winners will be recognized on stage during a general session.

As a sponsor, you'll receive special acknowledgment everywhere the Awards are
mentioned or advertised. You'll also receive recognition on the website, from the
main stage and in dedicated signage. Your company logo will also be placed on the
backdrop that all winners and finalists take their photos in front of.$5,500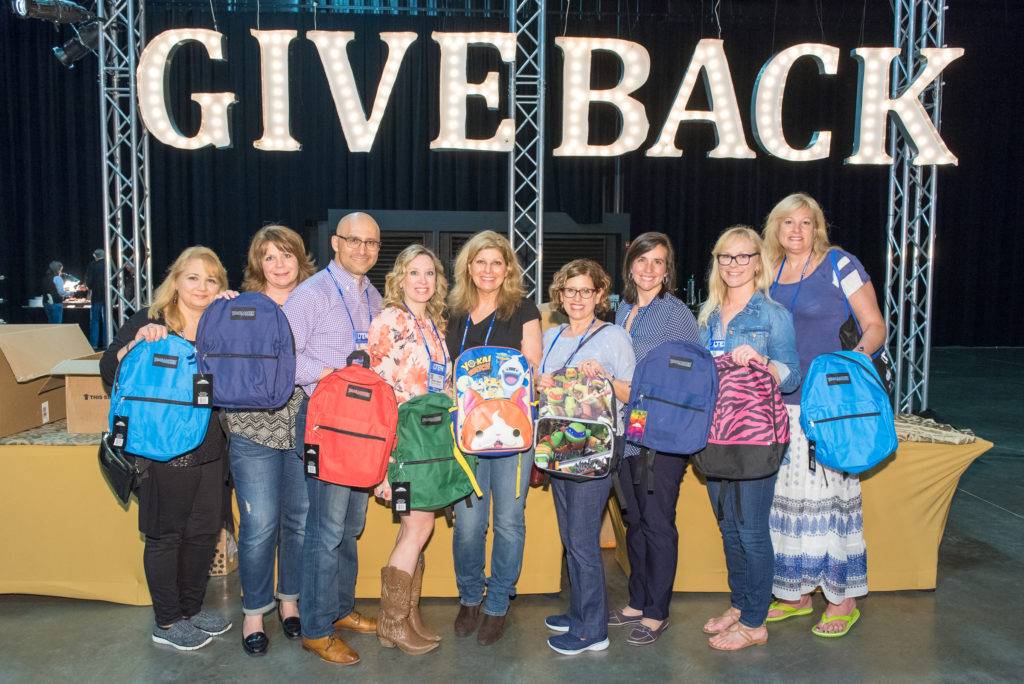 Charity Event Sponsor
As a sponsor, you'll be featured prominently wherever the Charity event is mentioned and during the event your team will wear special Build-A-Bear sponsor tee-shirts and help attendees build bears and then relax and network at the reception.
$3,000 for co-sponsors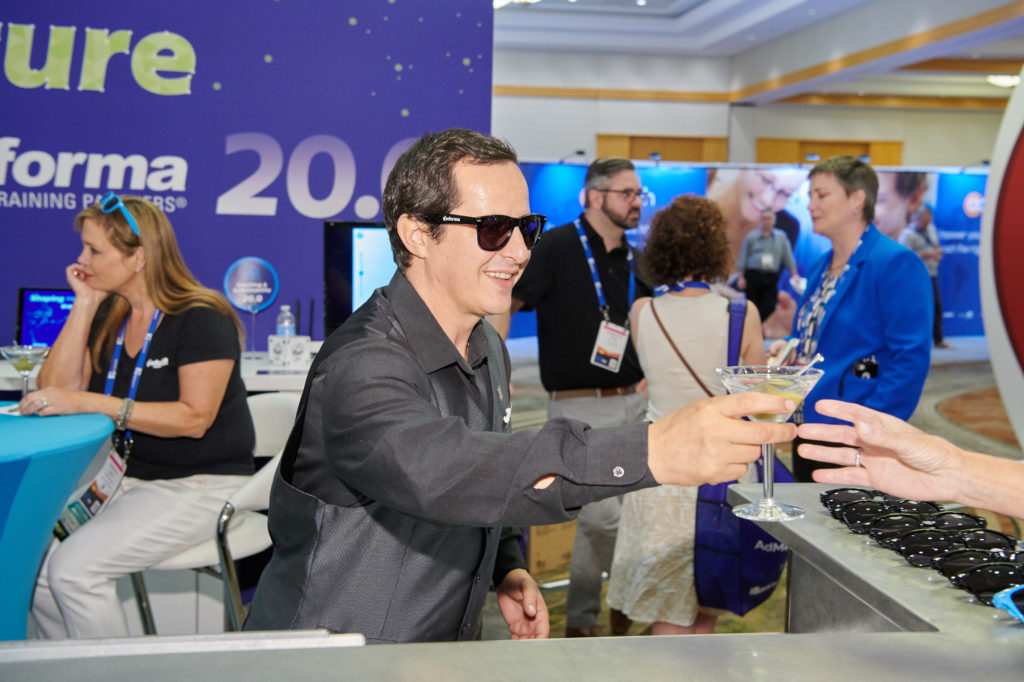 Monday Night Mini-Receptions
Be the Life of the Party!

Host a specialty bar or dessert bar at your booth during Monday night's Welcome
Reception. Draw attendees to your booth to sample cocktails and tasty treats on Monday, June 3, from 4:30–7 PM in the Learning Village Exhibit Hall.
$3,500 – $7,500
Depending on reception
item selected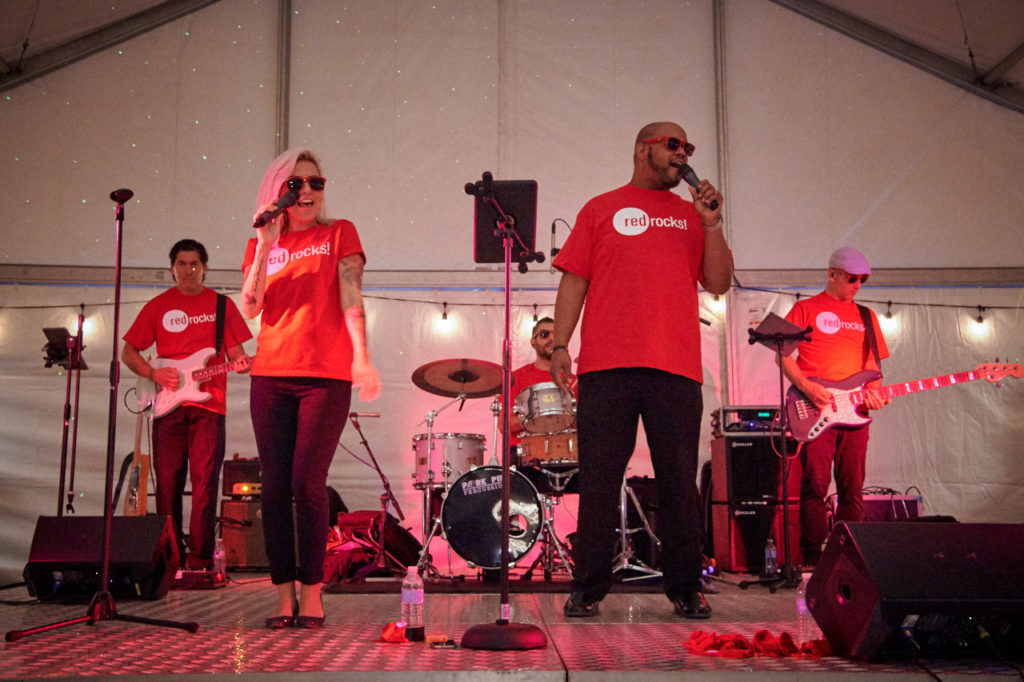 Tuesday Night Reception Sponsor
Tuesday, June 4, 2019 from 6–9 PM at the Glass Cactus. This annual party is where attendees let their hair down and unwind from a full day
of learning. Sponsors will enjoy dedicated acknowledgment before, during and after the conference.
Sponsorship options items include, mechanical bull, live band, line dancing instructors, specialty drink or games.
$2,500 – $7,500
Depending on sponsored item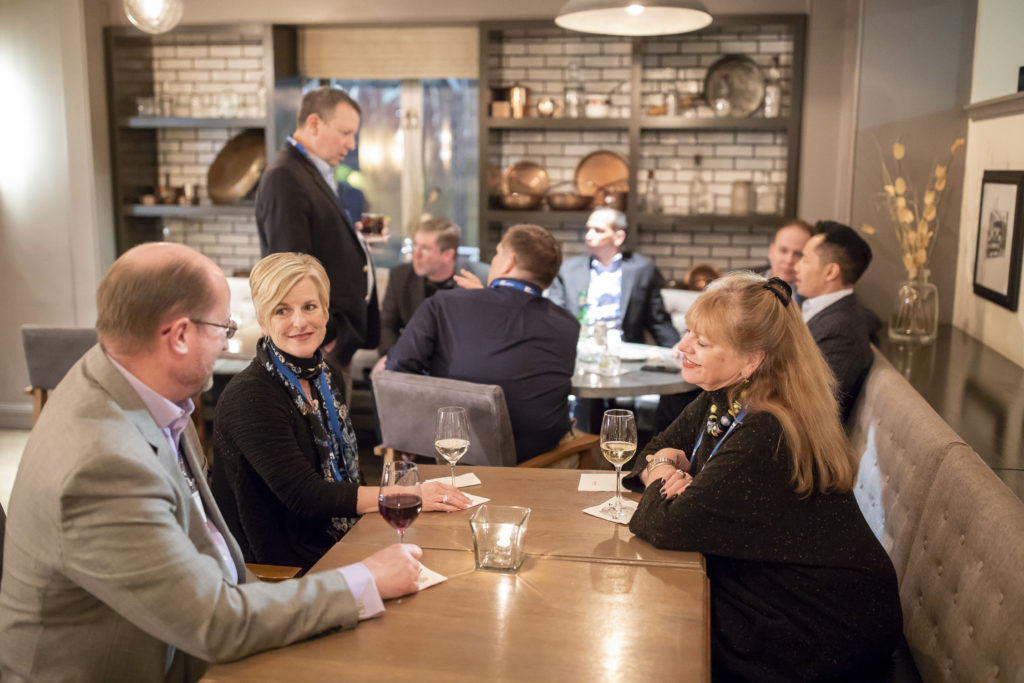 Wednesday Night President's Reception
This exclusive, invite-only event connects you with training leaders and LTEN Board of Directors and Advisory Council members. This is a hot ticket and your chance to make your impression with key decision makers. $5,500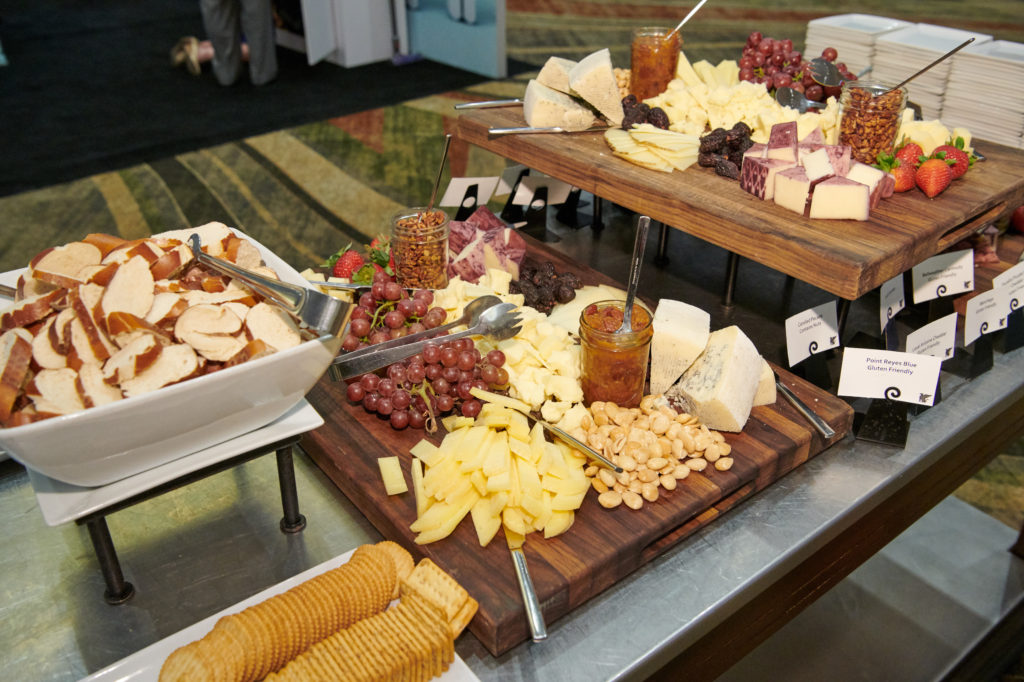 Meals Sponsor
Everyone's gotta eat, right? Use the downtime as an opportunity to put your message in front of your target, captive audience.
Logo signage by buffet tables
Placemat or giant branded stickers (for lunch and breakfast sponsors)
Acknowledgement in conference program
Logo slide on plenary session greeting slide roll
Option for sponsor to place branded promotional literature on the tables (for lunch and breakfast sponsors)
$2,000 per breakfast
$3,000 per lunch
$1,500 per break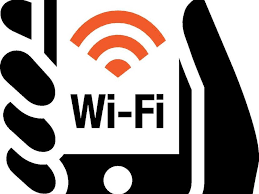 Wi-Fi Sponsor
This sponsorship makes your company a real hero.
Sponsorship includes:
Branded table tent cards within the hall with login instructions
Acknowledgement in program guide and mobile app
Sponsor promotional materials may be distributed in networking area
Logo slide at a plenary session pre-session slide roll
SOLD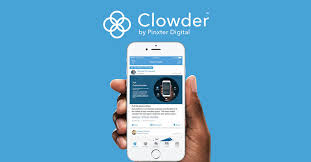 Mobile App Sponsor
Attendees use the mobile app to create a personalized agenda, receive event alerts
and updates, and connect to their peers. Sponsor will receive:

Logo and company links on all app marketing material
Logo included on the app splash screen
Up to 3 promoted posts within the app, one push notification, sponsored app section
SOLD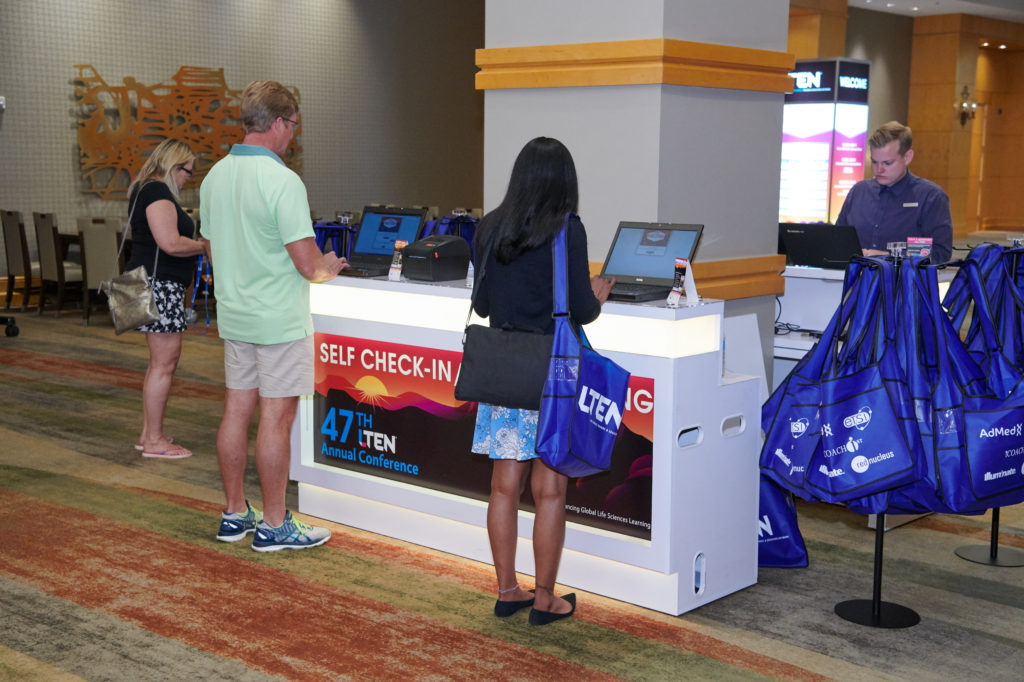 Registration Sponsor
As attendees use the self-check in Registration Kiosks, they'll see your brand front and center. Sponsors will also be featured everywhere sponsors are mentioned: On the main stage, in the program and on signage where sponsors are listed.
$5,500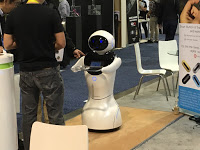 Roaming Robot Sponsor
Talk about an attention-grabber! Imagine your very own robot roaming the Learning Village Exhibit Hall, interacting with attendees. You're sure to the talk of the "village."
$5,000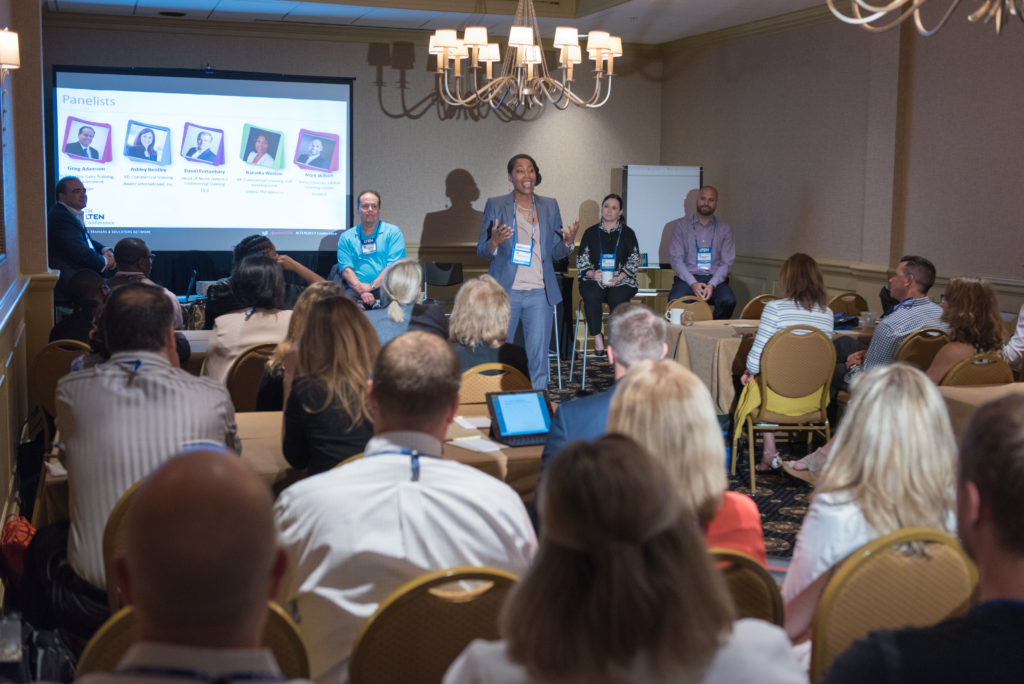 New! Workshop Audio-Visual (AV) Sponsor
Imagine your brand front and center in every single one of the 70+ workshops. Training leaders and professionals will see your name at the start of every single session they attend.
$5,000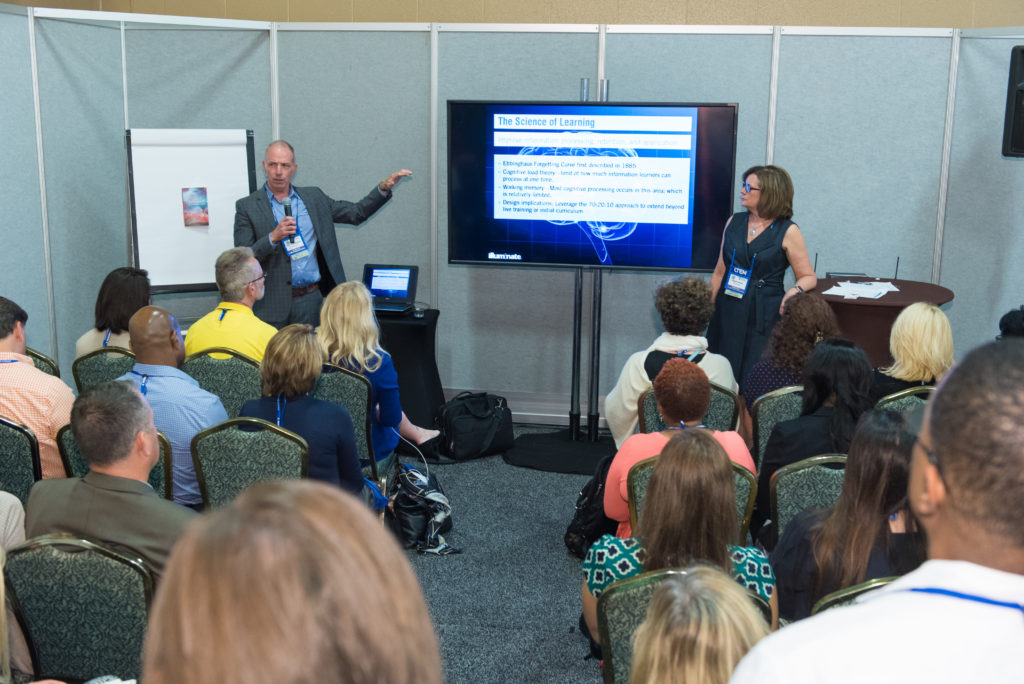 New! Learning Lab Sponsors
During the Conference, attendees flock to these 20-minute microlearning sessions taking place in the exhibit hall. Sponsor one of the Learning Lab "rooms" and be the prominent sponsor as both the AV and room sponsor.
The opportunity also includes a single Learning Lab presentation — a hot item among exhibitors.
$3,500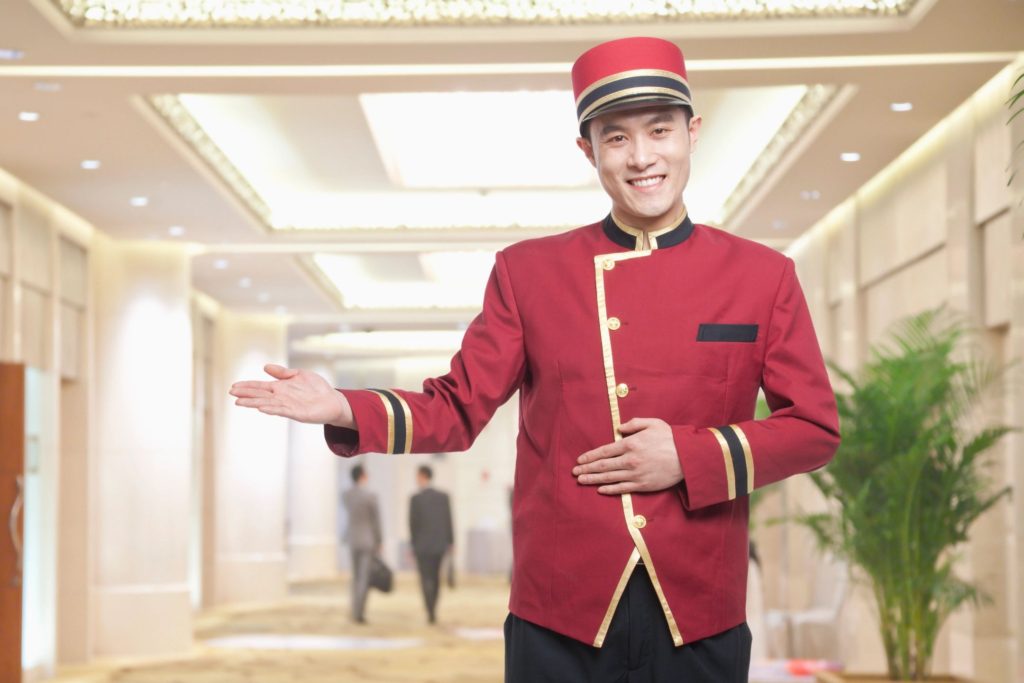 Room Key Sponsor
Branded room keys put your brand in front of attendees.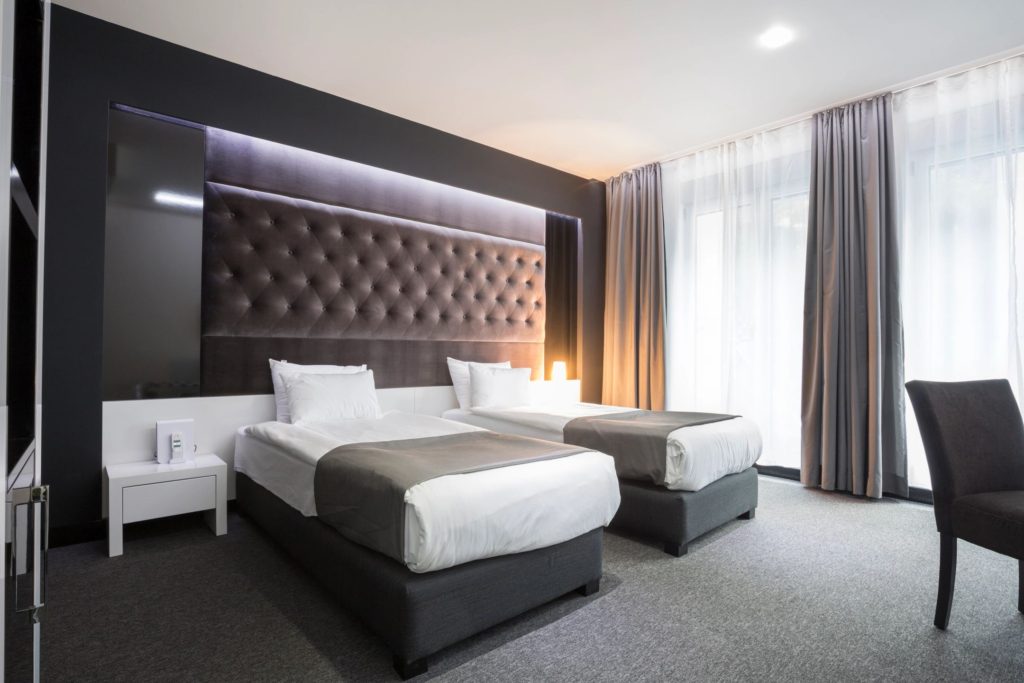 Room Drop
Your branded material placed on every attendees' hotel room doorstep.
$3,000 – $5,000
Depends on night
delivered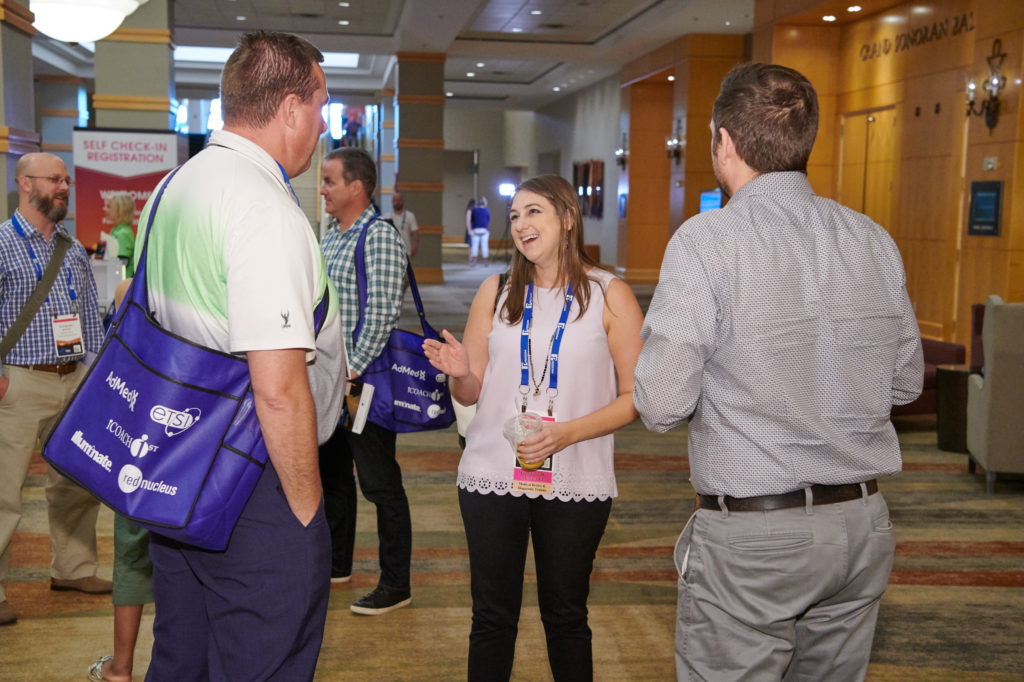 Attendee Bag Sponsor
Position your logo on one of the five positions available on the official conference bag
given to all attendees.
$4,000
(per sponsorship)
Attendee Bag Insert
Inclusion of one supplied non-duplicated item into the member conference bag such
as a pen, water bottle, flash drive or padfolio given to each attendee.
$2,500
UP