Building a Vision of Tomorrow: 2022 Keynotes
Courageous Leadership, Perseverance & Unleashing Your Best Life & Work
Attendees of the LTEN Annual Conference are in for three memorable experiences with this year's keynote speakers. With presentations focusing on courageous leadership, perseverance and unleashing your best life and work, the speakers will educate, inspire and entertain.
Let's meet the 2022 LTEN Annual Conference keynote speakers.
Cindy Solomon
Founder & CEO of The Courageous Leadership Institute and Author of "The Rules of Woo" and "Creating a Culture of Courage: The Courage Challenge Workbook"
TUESDAY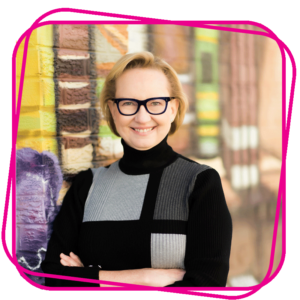 Keynote Speaker and Courageous Leadership expert Cindy Solomon works with forward-thinking organizations to replace outdated leadership techniques with new tools that leverage personal courage and transform sluggish cultures into global powerhouses.
With razor-sharp wit, Solomon goes beyond battlefield anecdotes and sports metaphors to teach a radical, new, leadership style that's turning heads, breaking glass ceilings, and equipping today's leaders with immediately actionable, high-impact skills and insight.
As Founder & CEO of The Courageous Leadership Institute, Solomon leads a worldwide team of facilitators who travel the globe sharing her empowering and often hilarious insights on customer service and Courageous Leadership with tens of thousands each year.
Solomon will speak at 8 A.M. on Tuesday, June 14
This keynote sponsored by:

Eric Boles
President and Founder of The Game Changers, Former NFL Player and Author of "Moving to Great…Unleashing Your Best in Life and Work"
WEDNESDAY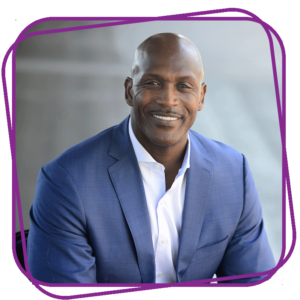 Eric Boles is an executive advisor, coach, trainer and keynotes major leadership and sales meetings around the world.
Eric is also the president and founder of The Game Changers Inc., a leadership development firm located in Lakewood, WA. Some of his recent clients include IBM, Astra Zeneca, Nordstrom, Teva Pharmaceuticals, Mayo Clinic, NorthwesternMutual, Endo Pharmaceuticals, Bridgestone, FedEx, Medtronic, and the US Army Rangers.
Prior to becoming an authority on Leadership, Teamwork, Leading and Managing Change and Peak Performance, Eric was introduced to many of these principles of high performance while playing in the National Football League with the New York Jets and the Green Bay Packers.
Be sure to join us for this inspiring session, starting 10:15 A.M. on Wednesday, June 15.
Chris Waddell
Founder of One Revolution Foundation, American Paralympic Medalist and Olympic Hall of Famer and Author
THURSDAY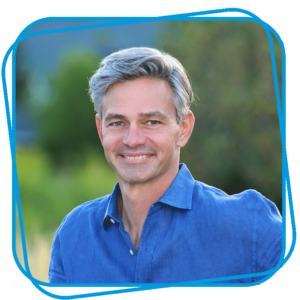 Recently inducted into the US Olympic and Paralympic Hall of Fame, Chris Waddell won more medals than any male monoskier in history, was also a World Champion and Paralympic medalist in wheelchair track and in 2009 became the first "nearly unassisted" paraplegic to summit 19,340-foot Mt Kilimanjaro.
With 13 Paralympic medals, he is a Hall of Famer for US Ski and Snowboard Association and the Paralympics.
He began to ski race at six and was competing for Middlebury College when his ski popped off in the middle of a turn. The resulting fall left him paralyzed from the waist down. Less than a year later, he started to monoski and soon became the fastest in the world.
The Dalai Lama honored him as an "Unsung Hero of Compassion," Skiing Magazine put him on their list of 25 Greatest Skiers in North America and People Magazine named him one of "The 50 Most Beautiful People."
You won't want to miss this presentation, kicking off at 8 A.M. on Thursday, June 16.
This keynote sponsored by: