Melissa Stockwell
American War Hero – U.S. Paralympian – Three Time World Champion Triathlete

At first glance Melissa Stockwell may appear to be the quintessential Mid-western All-American girl, but she is far more. She is an American war hero who has triumphed over personal tragedy to achieve greatness, World Champion status, and she has dedicated her life to chasing remarkable accomplishments while giving back to others, particularly those who face challenges similar to her own.
Melissa has shared her remarkable story, and the inspiring insights she has uncovered along the way, to standing ovations across the country for Fortune 500s, military bases, professional organizations, charities, government events and countless schools. Recently (January) she was a breakout star of TEDx Vail 2016.
Melissa has been featured in countless media outlets including People, Sports Illustrated, The Chicago Tribune and a Triathlon Magazine cover story. She was also featured in the documentary 'From Baghdad to Beijing' which chronicled Melissa and 3 other wounded warriors' journey from the Roads of Baghdad to the Paralympics Games.
---

Eric Saperston
American Award-Winning Filmmaker, & Best-Selling Author
Eric has spent the last 20 years calling up world leaders, business tycoons, entertainment icons, visionaries and pioneers and taking them out for coffee to ask them about the lessons they've learned, the struggles they've endured, and what advice and counsel they'd give others for a successful road ahead.
Eric has created an award-winning documentary film, The Journey, which was honored as one of the most memorable films at SXSW and has written a best-selling book, Live In Wonder; Quests, Quotes and Questions to Jumpstart Your Journey. One of Success Magazine's Top Speakers, Eric's clients include Coke, General Mills, ADP, Toyota, Americore, TEDX as well as countless others. He has been a featured guest on The Today Show, CNN, Headline News, PBS and has been written about in the New York Times, Washington Post, Wall Street Journal, Spin Magazine, Fast Company and National Geographic.
He currently lives in the tropical rainforest on Maui, Hawaii and spends most of his time surfing, creating inspiring content and adventuring the world with his partner, Sarah, and their two dogs Henry and Odin.
---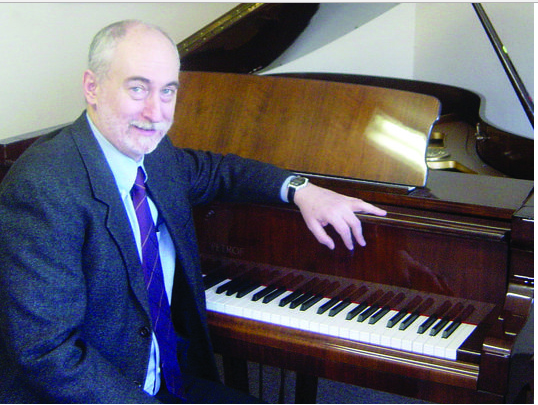 Frank Barrett
Prof. Management and Global Public Policy, Author & Jazz Pianist
Frank J. Barrett, a professor of management and global public policy at the Naval Postgraduate School in Monterey, Calif., is also a jazz pianist who has led his own trios and quartets and traveled with the Tommy Dorsey orchestra. In his new book, Yes to the Mess:  Surprising Leadership Lessons from Jazz (Harvard Business Review Press, $27), Barrett riffs on the themes that improvisational jazz and enlightened corporate management have in common. The book is breezy and fun, and offers vivid real-life stories from Barrett's musical career and observations about some jazz greats, all juxtaposed with anecdotes from the business world.