Health & Safety Measures
Proof of COVID-19 Vaccination Required
Participants of the LTEN Annual Conference 2022 will be asked to provide proof of full vaccination.

LTEN COVID-19 Health & Safety Guidelines
Learn how LTEN is keeping you safe with our updated health and safety measures. LTEN will work in accordance with guidelines of the JW, the city of San Antonio, the state of Texas, and federal authorities to ensure the safety of all attendees, exhibitors, and staff.
LTEN will update procedures as needed to reflect local, state and federal guidelines. Please check back here for further updates.
Last updated: December 28, 2021
How we're keeping you safe
We know the LTEN community values in-person collaboration. And we're committed to making it a safe environment for attendees. To join us in San Antonio, you will be asked to confirm you have been vaccinated against COVID-19. We'll be following CDC guidelines for hosting a safe conference and are limiting the attendance to ensure it doesn't feel overcrowded.
Our plan is evolving, and we want to be clear that we will make necessary pivots to be fully prepared at the time of the conference and reflect the current local, state and CDC health and safety guidelines.
Learn more about proof of vaccinations and exemptions via our FAQs section , email health@L-TEN.org or visit the Health & Safety Desk onsite near registration.
COVID-19 Vaccination Required
Proof of COVID-19 vaccination will be required to attend the in-person event this November.
Masking Recommended
We strongly recommend masking based on current local and state health and safety measures and CDC guidelines pertaining to large indoor gatherings. We want to ensure a safe event while balancing the need to connect and conduct business. To that end, we ask all of our event participants use good judgment when interacting with others and wear a mask when safe distancing is not possible or practical.
Contactless Registration Check-In
Your on-site registration experience will be streamlined, physically distanced, and quick and efficient.
Socially-Distanced Networking
We've increased the size of the aisles and limited the number of attendees within the exhibit hall and conference rooms. We will adhere to all cleaning protocols outlined by the JW and local, state and federal authorities.
Workshop Seating & Cleaning
All workshops and general sessions are designed with most current social distancing protocols at a limited capacity. Attendants will be dedicated to regular cycles of guest touch point sanitization. Hand sanitizer stations will be available in all rooms and public spaces.
Deeper, More Frequent Cleaning
Extra-stringent daily cleaning procedures that are focused heavily on high touchpoint areas, hospital-grade disinfectants, and dedicated staff to sanitize frequently throughout the day.
Technology Innovations
Marriott properties use enhanced technologies, including electrostatic sprayers and the highest classification of disinfectants recommended by the Centers for Disease Control and Prevention and World Health Organization will be used to sanitize surfaces throughout our hotels.
Contact-less Hotel Service
Mobile check-in and key, service requests, and room service orders delivered right to your door via the Marriott Bonvoy™ mobile app. Digital menu options will be available mobile device to limit printed menus.
Medical Aid
In the event medical attention is needed, the Gaylord will have staff ready on site to attend to all needs
Safety is a Team Effort
Stay home (or in your hotel room) if you have tested positive for COVID-19, are waiting for COVID-19 test results, have COVID-19 symptoms, or if you have had close contact with a person who has tested positive for or who has symptoms of COVID-19.

While onsite, practice everyday preventive actions, including

Cover your coughs and sneezes

Practices good hygiene protocols

Avoid touching your eyes, nose and mouth

Modify historic high contact greeting to 'touchless' options like a nod, wave or a bow.

Follow physical distancing and Personal Protective Equipment (PPE) mandates as required by state/local law, meeting planner and hotel.

Meeting planner to partner on communication and reinforcement of health & safety protocols.
Bookmark this page and check back for new information.
Marriott Case Protocols
CASE NOTIFICATION
If a guest starts to feel ill, they will be encouraged to contact health authorities. Extensive crisis communications plans are in place, so that appropriate quarantine procedures and cleaning protocols may be implemented.
OCCUPIED GUEST ROOM RECOVERY PROTOCOL
In the event of a guest with a confirmed or suspected case of COVID-19, the guest room will be removed from service to undergo a detailed cleaning protocol. The guest room will not be returned to service until it has been disinfected in accordance with the guidance issued by local health authorities. Similar recovery protocols would be implemented in public spaces, associate offices and work areas.
Marriott Hotels' Safety Protocols
The JW has elevated their cleanliness standards and are changing hospitality norms. Learn about their multi-pronged approach designed to meet the health and safety challenges presented by COVID-19 as outlined in Marriott's Commitment to Clean. These protocols will continue to adapt to current needs, in consultation with federal, state and local authorities and health experts.
Other resources for you to review
Travel advisories
Use the CDC's Travel Planner for information on restrictions, guidance, and resources for traveling to Aurora, CO.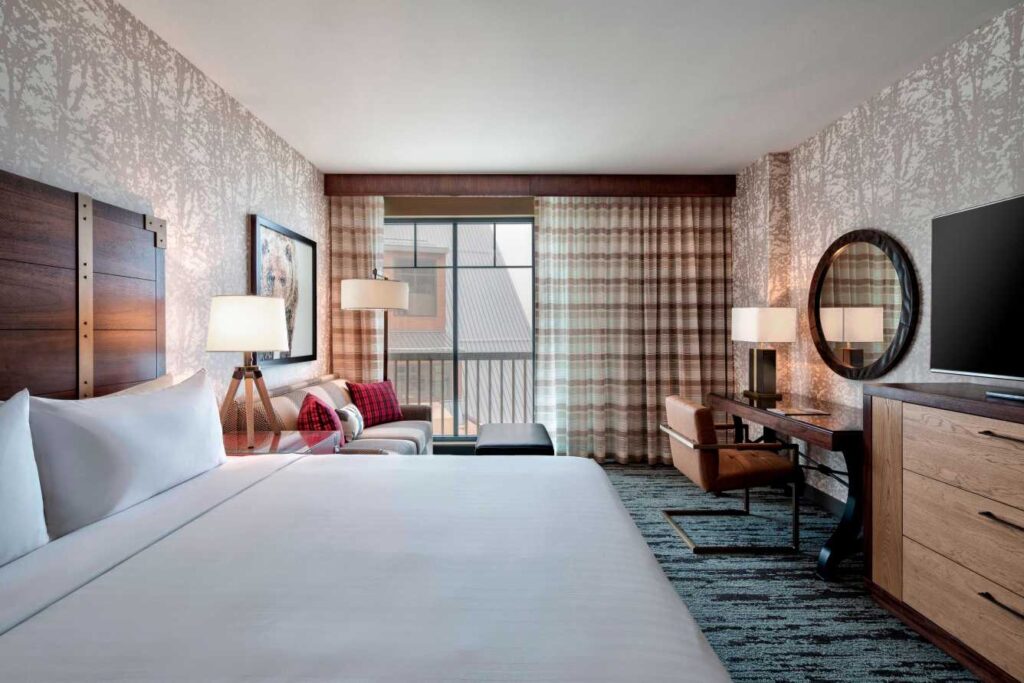 Those that may be unable to vaccinate may request an exception to attend with an on-site COVID-19 test by emailing Miki White at mwhite@L-TEN.org.
Questions about the LTEN conference COVID-19 health & safety measures or want to explore other options to participate in LTEN 2022? Contact us.