Global Product Launches: How to Evolve a Global Learning "Apparatus" into a "Learning Launch Machine"
Launching new products in the global landscape presents unique challenges for any global learning function. Collaboration with global headquarters functions and markets, operating with ambiguity as the product takes shape, designing curriculum and content that can be easily localized and translated for local markets, and communicating key milestones and information can be complex and challenging. Without a defined process, designing and deploying learning solutions at the global level can be inefficient, difficult, and not aligned to the business objectives.
In this workshop, you will learn how one company tackled this problem and designed a global product launch learning machine to expertly deliver learning solutions for every new product launch in the pipeline, and set up local markets for launch success.
Identify the opportunities and challenges of executing learning solutions for global product launches
Discuss key elements of designing and implementing a global product launch training process
Learn how to build a global product launch training process for your organization
Location: Grand Sonoran H
Date: June 13, 2018
Time: 2:00 pm - 3:30 pm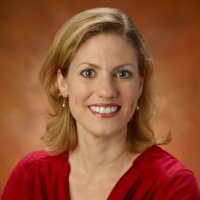 Sue Iannone
UP